Chijimi (Wrinkle pattern)
Chijimi processing on a special sticker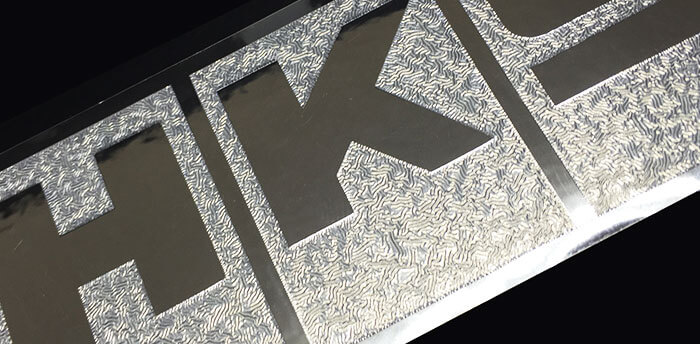 With silk screen printing, you can create a sticker with a wrinkles pattern that expresses small wavy irregularities on the surface by performing chijimi processing using UV ink.
What is Chijimi sticker?
If you stick a sticker on a transparent film that has been chijimi-processed with transparent ink, the pattern part will look like it has been sandblasted.
If you use it for aluminum vapor deposition foil, you can make a high-class sticker that is different from ordinary sticker.
If you use a cut-out transfer sticker, you can use it for various purposes such as decorating a cosmetic box or a one-point sticker for business cards.
Chijimi processing for sticker design
You can partially add a wrinkle pattern. You can also adjust the size of the pattern, so you can incorporate it as one of the variations of the sticker design. If you feel that a normal sticker is not enough, you can greatly change the image and get a feeling of upgrade by adding a wrinkle pattern to the background of the pattern.
Please contact the sales department for details.