LUMINOUS SEAL
Luminescent sticker that emits light in the dark
The phosphorescent sticker absorbs light energy (ultraviolet rays) such as sunlight and fluorescent lamps and emits light naturally when it becomes dark. It can be used in places where you do not want to turn on the light in the middle of the night or as a guide by light during a power outage.
Luminescent sticker useful for disasters
Since it accumulates light and emits light even without a power source, it is also used as a sticker for evacuation guidance in the event of a disaster. For home use, there are phosphorescent stickers for outlets that can be located in the dark and phosphorescent tape that also serves as a non-slip for stairs.
Luminescent sticker for interior
In addition, you can create various phosphorescent stickers, such as using stars and the moon as phosphorescent stickers and sticking them on the wall or ceiling to enjoy a fantastic atmosphere, which can also be used for the interior of your room. In addition to green, there are also red and blue emission colors.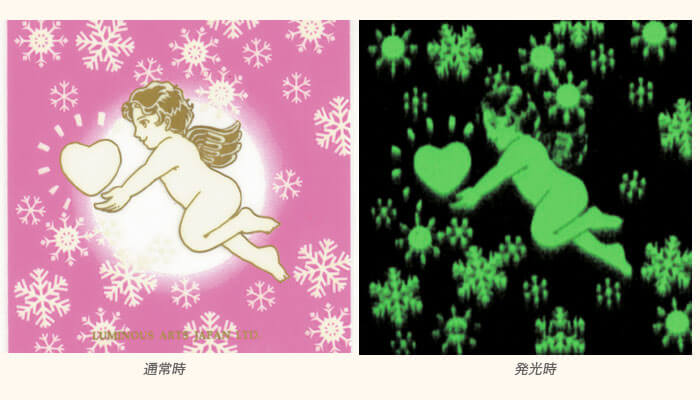 Please contact the sales department for details.